without travel expenses and with low costs. Scout with just a few clicks and find the right players
100% video based
Take a look at extensive technical player skills and game scenes according to given and comparable ULEAGZ training methods
Verified player profiles through nationwide trainer ratings
All skill training courses are assessed nationwide by differently licensed trainers according to uniform guidelines. The higher the search in the ULEAGZ – league, the higher the quality of the overall ratings and thus the player profile
Comparability through uniform video specifications
Uniform training guidelines and camera instructions ensure that the player profiles can be compared directly
Use the various search filters for your talent search jobs
Set up any talent search jobs with precise position and player characteristics and regularly receive tailored player profilese
"I'm looking for an offensive player for my "A-Jugend" in the Hamburg area, around 20km"
with 5 years of experience as a striker in
6th – 7th devision
Leading player with good technical skills for shooting, dribbling, flanks and passing
and very good physical fitnessess
the matching tool presents you with your next talent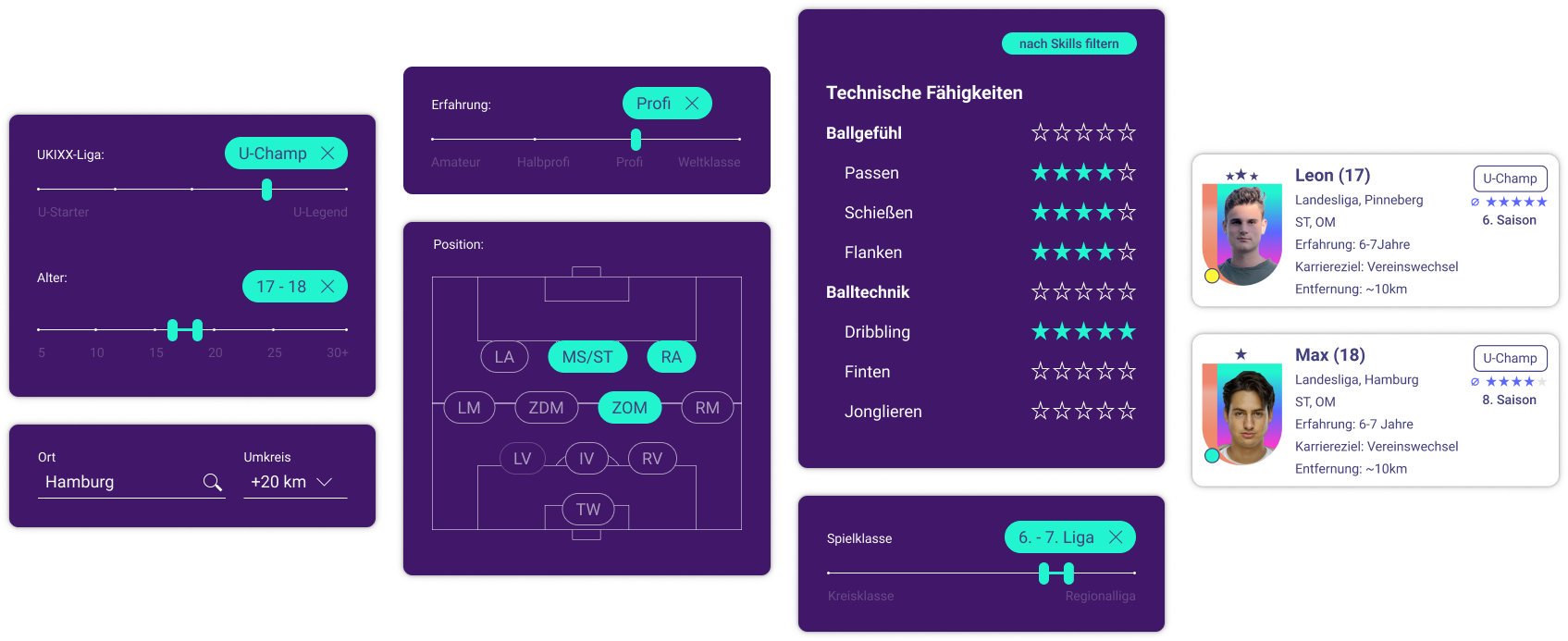 All player characteristics at a glance!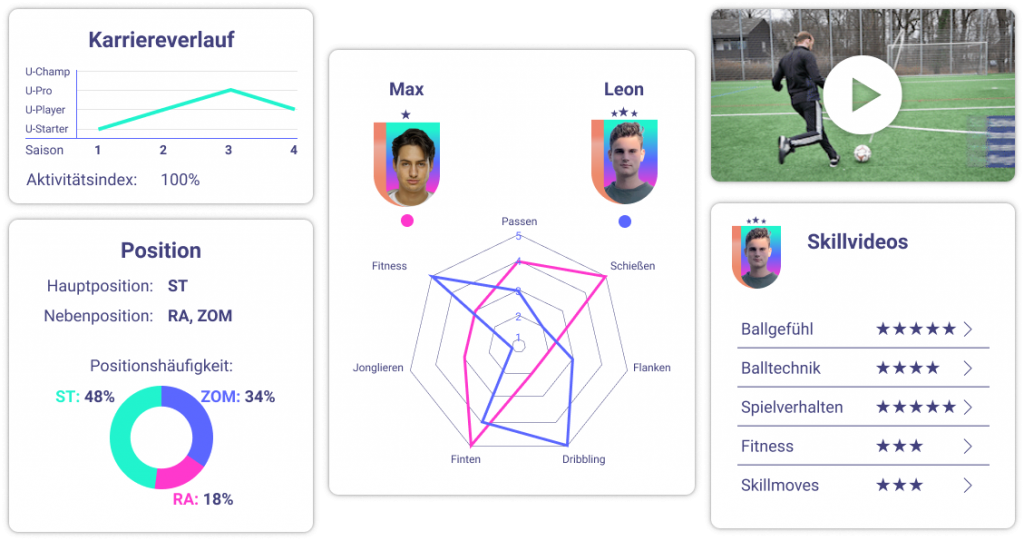 EARLY-BIRD – Offer for the first 100 scout registrations
Present any number of player profiles and at the same time place any number of talent searches in the matching tool. The special conditions are valid until January 31, 2021. Here you can find out more about the advantages of our scouting features.
Register for the
ULEAGZ APP free of charge